AH Warman slurry pumps are the most popular centrifugal slurry pumps used for mining , chemical and industrial applications worldwide. It is designed for heavy duty applications such as mill discharge, processing plant and tailings, high pressure pipelines, as well as other specialty applications. As the slurry pump is used for pumping pulp containing very abrasive solids, the wear parts, or wet end parts life time is very critical for each plant. 
Matec Solutions Slurry Pump Parts are compatible with AH Warman pump, it is genuine alternative replacement. Main slurry pump parts consist impellers, volute liner, throatbush, frame plate liner insert, shaft seals, shaft sleeves, bearing assembly, etc.. Many of our customers used Warman pumps, bought directly from Weir, however, they are constantly faced with high costs, slow delivery times and little to no customer service, so they come to us for Warman pump replacement parts that are fully interchangeable with original Warman pump parts.

Matec Solutions reverse engineered and optimized design gives you another choice, to lower your cost without compromise to quality, without worry of compatibility. more uptime and easy maintenance is what we focus on, longer service life time is what we care about. We are the only supplier who can give full life cycle quality warranty, we take care of our customer and products at any time.
We not only supply standard materials like A05, A07, A49, A61 high chrome alloy and R08, R26, R38, R55, U38 elastomer, but also silicon carbide ceramic and tungsten carbide. Moreover, we developed upgrade material based on above materials, which is more anti abrasive, times the wear life.
Please contact us to get information about how to extend your pump life and get more production.
AH Warman Pump Structure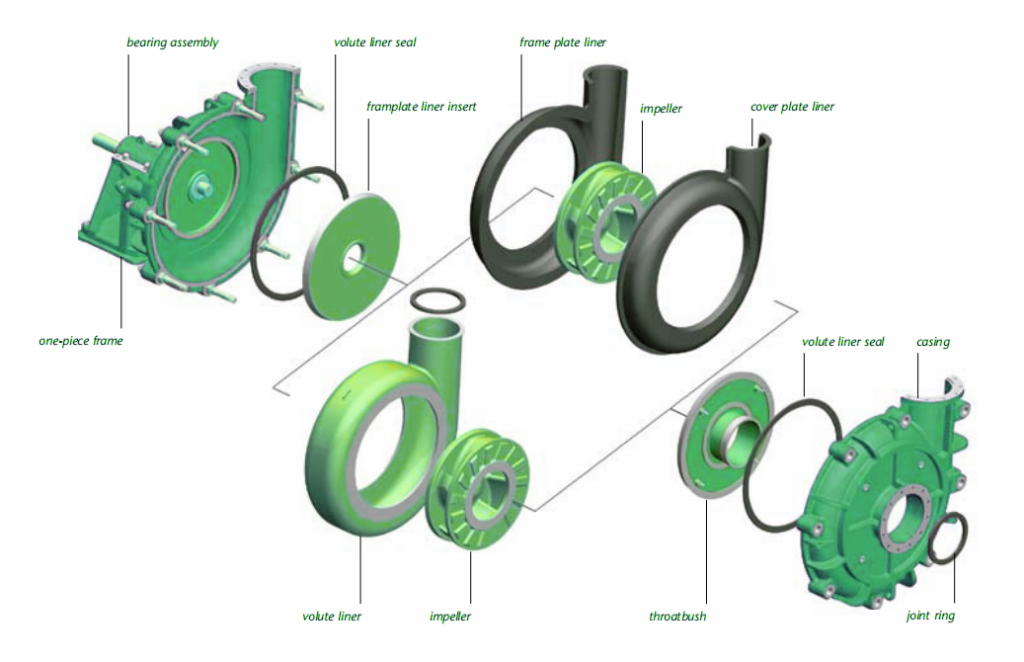 Shaft Seal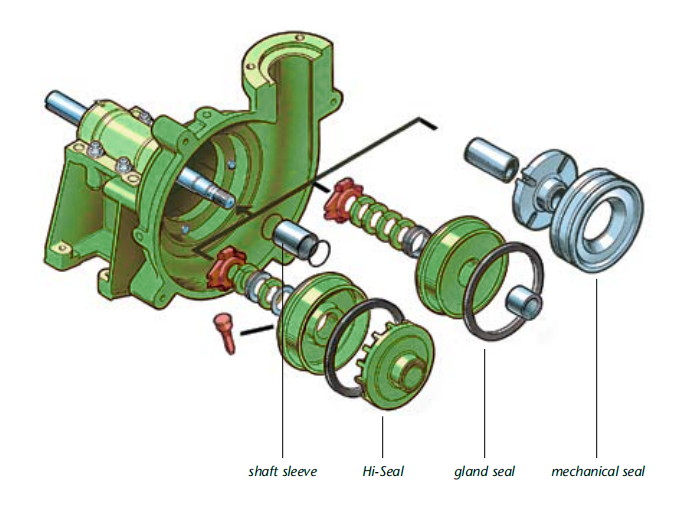 AH Series Quick Selection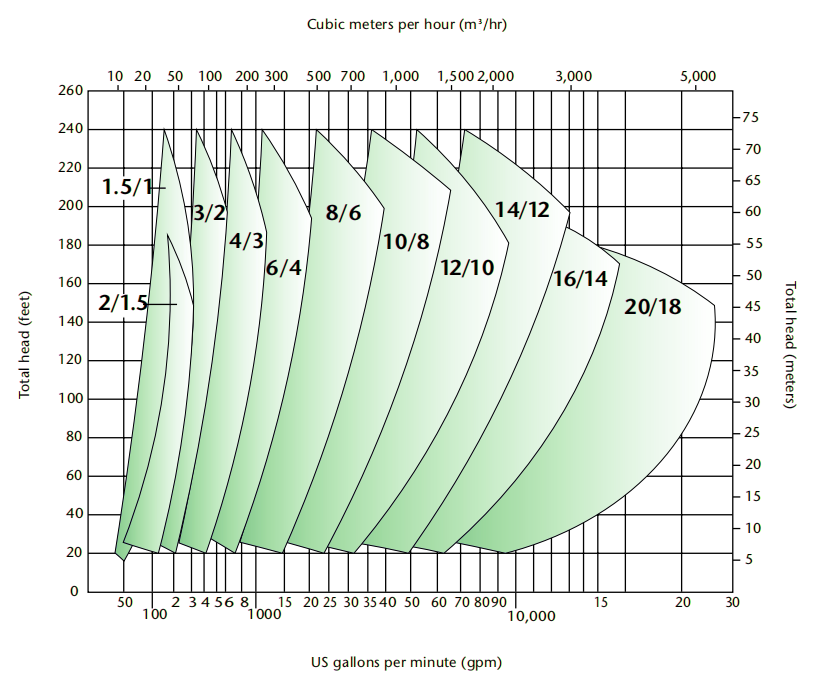 AH/HH Pump Dimensions