Alloy

Manganese steel: The first option for compression wear is manganese steel. This alloy has a very special property, being self hardening and self healing when exposed to large amounts of compression and impact energy.
Normal standard is a 14% Mn alloy which is first option in most crushing applications. 18 % Mn alloy is a harder but also a more brittle alloy used in applications where the rock is softer (limited self hardening) but very abrasive.
Restrictions:
When installed in applications without work hardening service life will be poor! The alloys of cast "white iron" type (High-chrome and Ni- hard) shall be avoided in crushers submitted to heavy compression.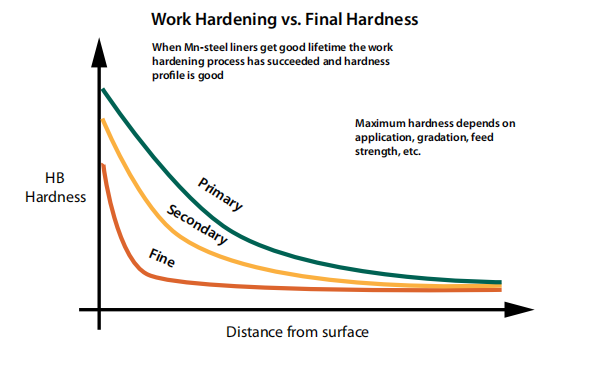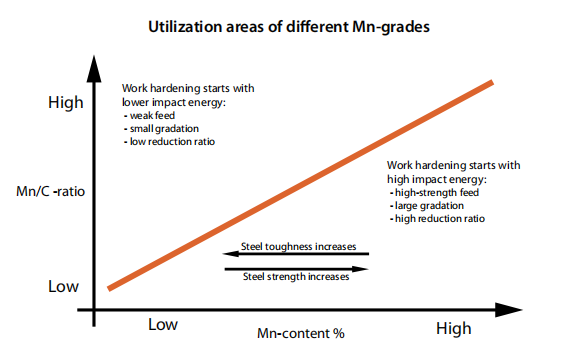 Manganese: Needs high impaction for self hardening. If impaction is getting lower and sliding is increasing Manganese is not suitable.
High Chrome: Opposite to manganese, can take heavy sliding but is more fragile and therefore limited against impaction. Ni-hard: Somewhere between the two materials above.
Cr-Mo: Used in grinding when High Crome is too brittleThe use of chrome steel (less brittle than chrome iron) is increasing for liners.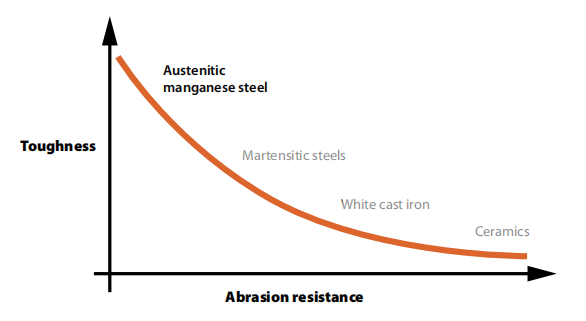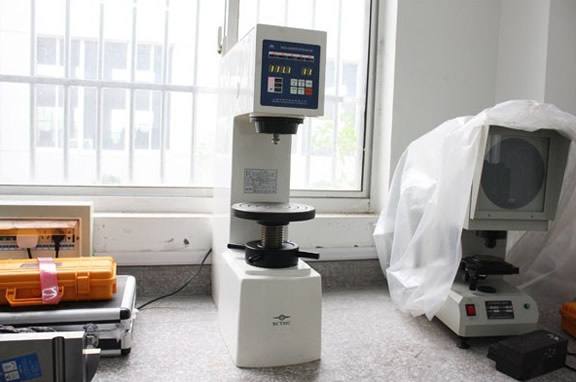 Hardness Tester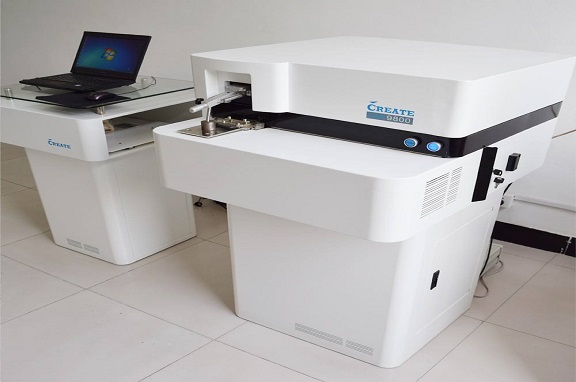 Spectrograph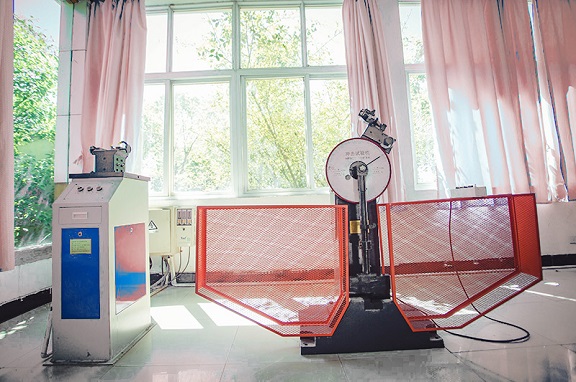 Impact Tester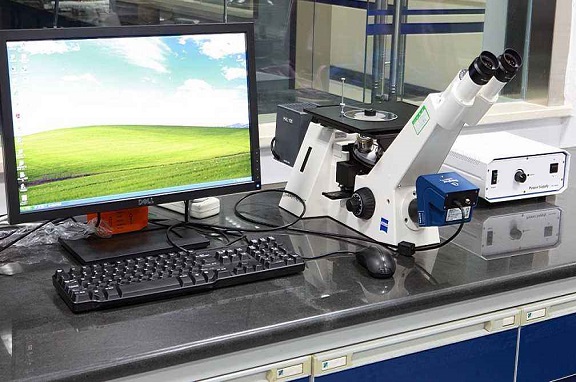 Metallographic analysis