How to extend slurry pump life
Slurry pump is a critical equipment used in mineral processing plant, due to the abrasiveness of the ore or aggregates , short lifetime is always a headache for users, frequent shut down means huge loss of production and money, more maintenance cost, therefore, how to extend the slurry pump life is a significant subject for owners and users, hereby, Matec Solutions propose the following options:
1, Please check the pump selection; sometimes the operation condition changed a lot, like higher capacity or head than designed, the working slurry pump can not handle this application, you need a bigger pump, the preferred duty point is located at range of 70-100% left side of BEP(best efficiency point) line;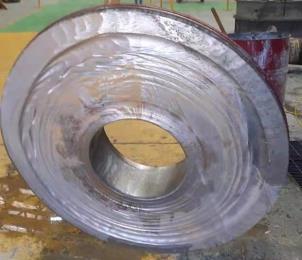 2, Please check the PH and temperature, Low or high PH value may cause corrosion to the wet end material, high temperature may cause damage to rubber seals, to choose right material is very important;
3, Please check whether the feeding capacity is enough, insufficient suction may cause air lock, which may have safety problem;
4, Please check the pump speed, if it is too high, try to find a pump model with bigger impeller diameter, lower speed is always good for the slurry pump life;
5, Please check the slurry specification, if the slurry density is high, like more than 1.6, with solid very abrasive, big solid size, like mill discharge application, normally this condition is harsh for pump life, you need a much better material for impeller and liners to ensure the mill operation;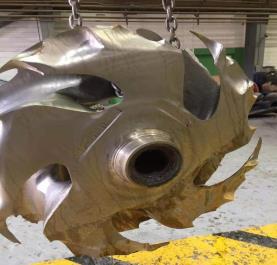 6, Please check the shaft seal, if there is slurry leakage problem, the shaft sleeve must be worn quickly, ceramic coating is a solution plus;
7, Please check the quality of the wet parts you purchased, casting defect or rubber ageing is always the reason of short life.
Matec Solutions with know how experience, reliable QC system, optimized material, to help you extend your slurry pump service life. Please visit www.matecsolutions.com for more information.